We love working with acoustic instruments. Acoustic instruments are made to play in real acoustic spaces. Record them with beautiful microphones rather than plugging them in. Don't record in rooms covered in 'packing case' foam.
You will enjoy playing so much more too, and that will shine through in your recording.
Our room is fantastic for real instruments. It has flexible acoustics too. We can make it bright and reflective or we can make it more muted.
It's so well soundproofed. You can whisper and we'll hear it clearly. You can scream and it won't distort or annoy.
This sure beats recording in your bedroom.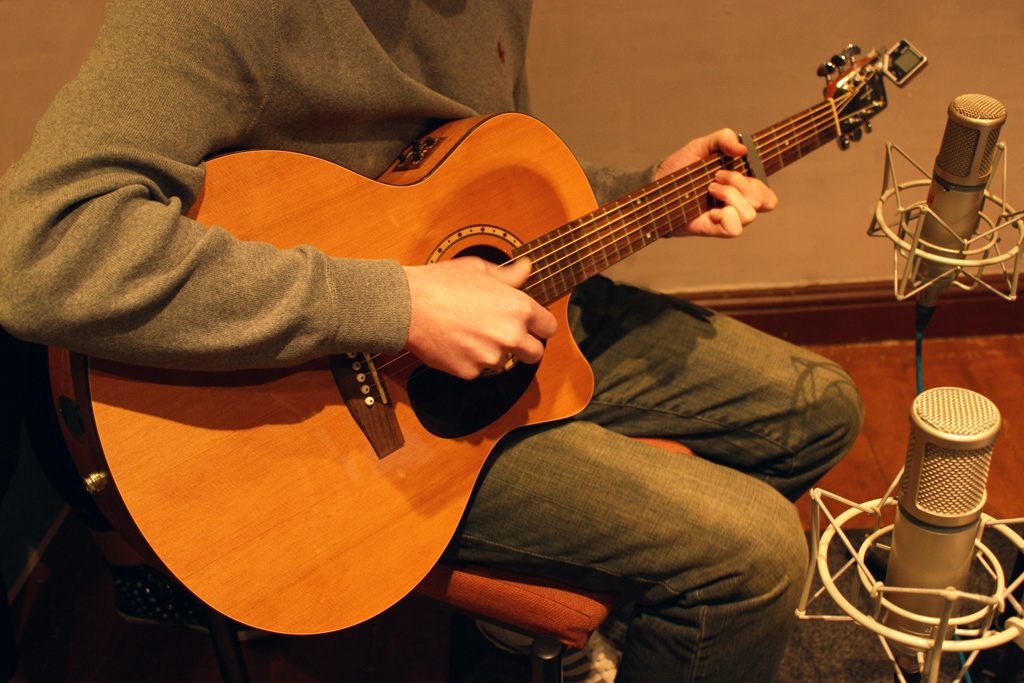 If you're a singer-songwriter you may be interested in our introductory acoustic recording package deal. You will be setup with everything you need to get started
Read 3 Ways that we record singer-songwriters.
If you're already a pro, you'll be pleased with the way we do things and what you get done. We've recorded pretty much everything in this room!
If you have any questions or maybe you're ready to go – Contact Us
Acoustic Recording Sessions
I offer both half day and full day recording sessions where we work on 1 or more songs to a releasable standard.
As mentioned above, I prefer to work with acoustic performers, in a fairly live manner.
1/2 Day £125
Full Day £200
---