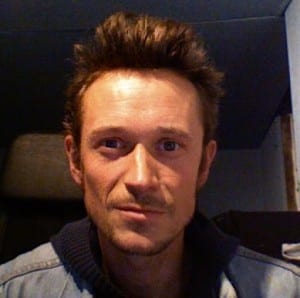 Nigel Firth is an experienced Guitarist, Composer and Programmer. Classically trained, he has an extensive knowledge of Logic Pro 9 and associated AU plugins. He holds a First Class BA (hons) in Music and has recently completed the first year of an MMus in Ethnomusicology at the School of Oriental and African Studies, gaining a 'Distinction' in Composition. He teaches guitar and music technology both privately and at Moulsford Preparatory School. He writes songs and produces for Vienna Ditto, a Rockabilly/Electronica trio who have received fairly widespread national radioplay and last year recorded a Maida Vale session for the BBC.
He is particularly interested in vintage electronica, new sounds and accompaniment in all its forms.
Jimmy Page (Led Zeppelin) once said that Nigel made him want to go home and practice the guitar.
Weapon of Choice: Logic (Mac)
 Work with Nigel Firth
Contact us to discuss working with Nigel Firth