Early this year Simple Things spent a week with producer/engineer Umair Chaudhry creating their debut album, also called 'Simple Things' . It's now ready and available to stream and download. Whilst you listen,  they've answered our questions below;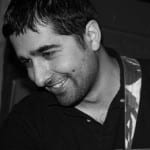 "I really enjoyed working on this record with Will and Mike. It was refreshing to go into it with a mindset of experimentation and letting things develop organically.
To capture the live feel that the band wanted I set up ambient microphones alongside the close miked instruments, including vocals, guitars and percussion. They wanted the vocals in particular to sound quite lo-fi and trashy, the way I did that was to over-drive the tube mic preamps to give a natural sounding distortion.
We auditioned different mics on the vocals but decided to go for the good old Shure 57, an unusual choice for vocal recording but the effect suited the songs well. I used the tube overdrive approach on guitars and even drums."
Umair Chaudhry
Why not grab a beer, hit play and scroll down to read how they did it.
Tell us a bit about yourself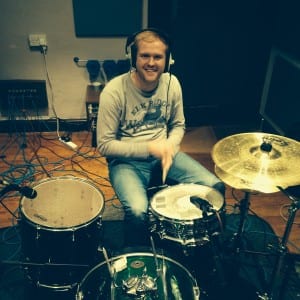 We live and work in Reading. We work full time at the moment which funds our musical output.
There's two of us and the record was very much done on a whim, although Simple Things will be our main focus for the foreseeable future.
How did you form?
We met years ago at work.  We've gigged and played in bands before but recently got the urge to write, record and release a quick EP of trashy but melodic songs.
Mainly because it seemed a fun thing to do – and much better than just sitting around talking about doing it which is usually the alternative.
What are you hoping to achieve with these recordings?
The main achievement is to have the songs out of our heads and into the tangible world.
That frees up space for new songs (and so it goes on…).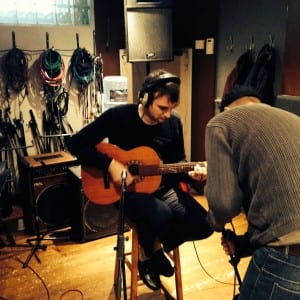 What are your references – Heroes or influences?
Anything really – from The Beatles to Beethoven –  but in terms of the ethos of this record, The Velvet Underground and Parquet Courts led the way for us.
Do you have a recording philosophy? What's your approach?
We like writing simple songs which go some way to doing the work for you in the studio. Virtuosity (as if we could…) was thoroughly discouraged and our motto was 'if in doubt, take it out'.
We wanted to hear the sound of a room when a band is playing, rather than the sound of individual tracks layered up to replicate that band playing in a room…if you know what I mean!
Are you looking to release this? How ?
Online, through the usual social media channels. If money was no object, a small vinyl pressing would be wonderful.  But alas.
How will you promote it?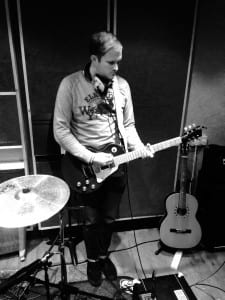 Nothing major planned at the moment, so very much what you'd call a 'soft launch'.
We'll probably take it on the road to a few local venues and test the waters. It'd be great if people liked it enough to come and watch but you can flog the life out of a song and a band by trying to force people to listen, so we'll just take it a step at a time.
How do you write the songs? Describe your creative process?
It's hard to describe something so abstract in concrete terms.  We  don't use a magic formula per se – sometimes the tune will come before the words and chords whereas sometimes it'll be the lyric first.  Generally we'll turn a riff or a chord progression round in our heads for a bit and a melody will form around it, then we'll take it from there. Lyrics might be made up on the spot or developed over time to fit a particular theme.  Anything goes really – it's good to try approaching it in different ways.
Most of the songs on this record don't have much to them in terms of structure and so once you've written one verse and chorus, there's only a few more gaps left to fill in!  We tried to leave most of them just a little bit unfinished so we could make some stuff up in the studio.
Anything else you want to say?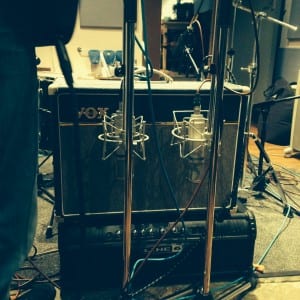 We enjoyed making this EP and so thanks to Umair for producing it and for getting on board with how we wanted to approach it. When it comes to mic placement, you had us at 'saturation' and 'ambient'!
For those who might take a listen to the songs, we really do hope you like them
Find them ,
Umair Chaudhry is always looking for new and interesting acts to work with. If you think that might be you get in touch