This weekend we've had two bands in the studio recording drums to go. The first band Kill Murray are an Oxford Supergroup featuring Gus Rogers (Dial F For Frankenstein), Aaron Delgado (Phantom Theory), Scott McGregor (Dial F for Frankenstein) and Chris Hutchinson (50ft Panda). With Umair Chaudhry at the controls, they recorded the drums for their EP to be released later this month.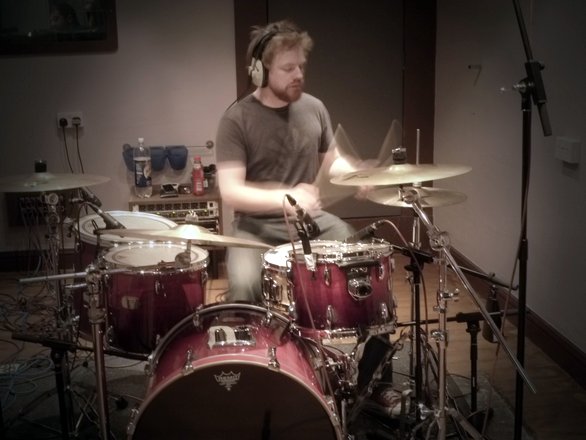 Second up was Reading band Last Picture Show who've been working on some  cinematic instrumentals and wanted to add some live drums. They've brought in their Cubase files on an external drive and previous Wired Studios engineer/producer Bryan Southworth Turner was on hand to record them.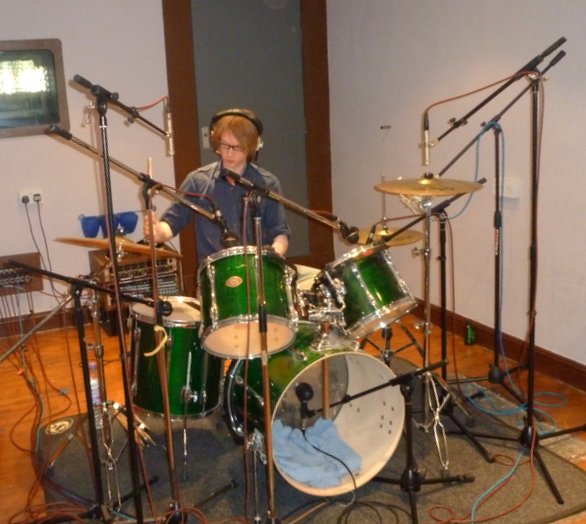 If you want to take advantage of our extensive microphone collection and space to record drums for your project, you can dry hire the studio or work with one of our producers in our drum recording studio
You can then take away the audio away to work on at your leisure. Either in the project format or as exported WAVs.
Of course, we'd be delighted to see your project back to mix
Do Your Drum's Sound All Floppy?
Get yourself a Killer Drum Sound For Your Project
With more boom, thwack and tish for your buck.