We caught up with producer Umair Chaudhry to discuss his working style and recent projects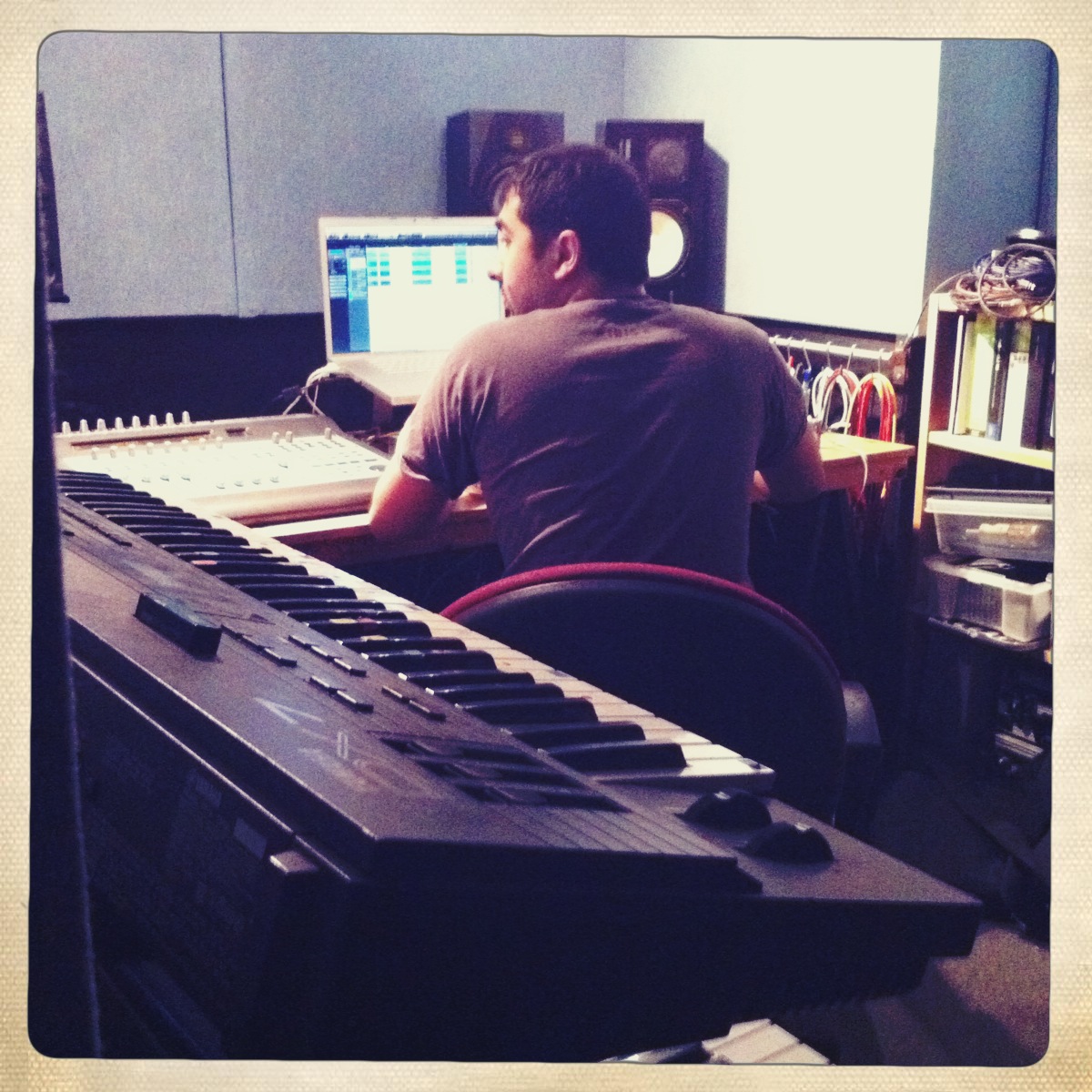 How did you get into recording?
UC: I first started recording bands while living and studying in Oxford. This was in 2003 I think. I had my own studio setup in my house and used to bring bands in there to record. I recorded many great Oxford bands during this time including Witches, Popular Workshop and Xmas Lights.
After finishing my degree in Sound Technology I moved to Reading to manage Keynote Studios, where I was also house engineer. Some of the bands I engineered / assisted were The Face, Harry Angel, Dial F For Frankenstein, EXP, Dub The Earth, Loose Grip, International Jetsetters, Action and Action, and more. I also worked with other producers including Dave Eringa (Manic Street Preachers, Starsailor, Kylie Minogue) and Adam Whittaker (The Damned, Amy Winehouse, The Doves).
How do you prefer to work?
UC: I like to check out the band beforehand, preferably by seeing them live or just hearing some previous recordings. I'll chat with the band about what they aspire to musically, and get an idea of their setup prior to recording. This is an important stage for me as it makes the band feel more at ease and helps me get an idea of what they're after. I'll get an idea in my mind about what mics I'll want to use etc, a method of working.
These days I'm all about organic. I like to work with the band to create the sound they want, trying to maintain a live feel and energy using modern recording techniques where appropriate. I love the sound of ambient mics in recordings.
As a rough guide I try to stick to 2 songs a day. I find this is optimal quality-wise. I do prefer to record as much live instrumentation as possible, to retain energy and feel. I overdub the rest where that isn't possible to achieve decent separation in the mix.
Is there a particular style of music you prefer to record?
UC: I'm pretty flexible and have worked with all genres of music from indie bands through hip-hop and rappers, jazz through metal. But my love is recording live bands who have their own sound and vision, with a wide open sound and plenty of dynamics.
Is it just bands?
UC: That's what I would be doing 24/7 if I had the chance, but as I said before I'm pretty flexible to work with singers, rappers, solo instrumentalists and the like
Can you play us a few of your recent projects and talk us through them?
UC: Sure! First off is a local band I worked with called The Fleas. They are a five piece from Reading specialising in indie rock tunes with pop sense-abilities. I worked on this project with Nigel Firth. We did 4 tracks over multiple sessions, recording the bare bones stuff live then layering and replacing guitars, percussion and Nigel's synth parts.
The drum sound I went for had an open room sound but not as reflective or wide as some of my other recordings, opting instead for a tighter sound. Production decisions were taken by myself and Nigel, including things like glockenspiel overdubs, synths and vocal effects. The release is called "Telling Tales" and is available from iTunes.
Next is a band from London called Silent Front. They play raw, noisy hardcore with plenty of dynamics and time changes. So it was important to capture the band as they play live, with a wide open sound displaying their full dynamic range.
They recorded their second album with me. It was all recorded live, with guitar and bass replaced after the initial takes through their own amps. Some challenges I had to overcome were an overpowering snare sound and getting the bass to cut through the mix. Even though I used extensive ambient miking the drum sound wasn't quite wet enough, so we ended up applying a room style reverb to the whole drum mix.
Finally is a mixing and mastering project I undertook for Nigel's band Vienna Ditto. I mixed 13 tracks which were produced by Nigel. The songs all feature numerous channels of synths, percussion, drum and guitar parts. I'd say the biggest challenge in mixing this album was going through the multitude of channels and tweaking the levels which was a bit like a balancing act.
Although I don't usually intrude too much in the production side of things, I felt that some instruments lacked certain effects and some parts in songs sounded too empty etc. I often make production suggestions where I feel they are needed, but mostly leave the important decisions up to the artists themselves as they are they ones with the vision.
What else would you like to add?
UC: We've just acquired some new ribbon mics in the studio, I'm having a great time using them!
Recent Client List
Vienna Ditto
Silent Front
The Fleas
Nobodies Birthday
Red Soul Brigade
Black Skies Burn
Basement Torture Killings
Khamsina
Echoic