Your First Music Production Session
You're ready for your first day in the studio; but may be wondering what happens during the recording session?  This quick guide will give you a rough idea of what to expect at Silver Street Studios in a music production session.
It's more focused on an individual songwriter or duo than say a band, If you're in a band you may like to have a read of our series on recording bands
We understand that everybody's different, so we treat you and your music with the individual service it requires. So while anything may change to suit your needs, here are the most common and expected first steps.
Welcome and Chat
First-time studio goers are often nervous, and that's just fine. Relax into your day and put yourself at ease with a cup of tea or coffee and a chat with your producer.
Demo Recording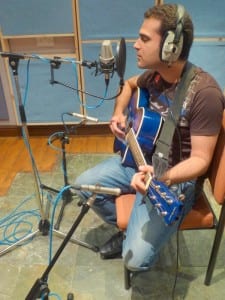 The first recording you'll actually do is a quick demo or "scratch" track of your instrument and vocals together, recorded to a simple drum beat or metronome. We are looking to capture the basic chords, structure and melody of your song. If you are a solo singer/songwriter, this is probably exactly what you already do as your natural performance.
The purpose of the demo is to give you and the producer a template, or the scaffolding, that you will use to create any extra parts for your song.
Basic Song Production
You'll now work very closely with the producer to create any new instruments and parts for your song that you might want, probably starting with the drums and bass. Don't worry, they can do all the technical work, and help with musical parts if needed.
You have ultimate control and as much creative input as you like.
Instrument Recording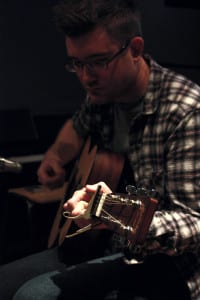 You probably play the piano or guitar, but whatever you play, we'll be looking to record it properly after some of the song has been laid down.
At this point, the song may have developed a slightly different feel to it, and that may alter your performance style.  This will add cohesion or glue to the performance, making it feel more real and authentically performed with a band.
Many first-time recorders worry about delivering the perfect performance. Relax; you don't have to get it perfect first time. In fact, you don't have to get it perfect ever!
You'll be given the time to have as many goes or 'takes' as you need, with your producer offering advice and direction between takes, where needed. They will then create a final edit that will likely be a mixture of the best bits of all of your takes.
Advanced Song Production
You will then work with your producer to add layers, textures and lead parts on top of the performance you gave.  You can add as many as you like or need; your producer will guide you.  You may perform these yourself, or agree on parts played or created by your producer.  Don't be afraid to try things, even if they are eventually discarded. It's a very creative and fun part of the process. Your song will be really taking shape now!
Vocal Recording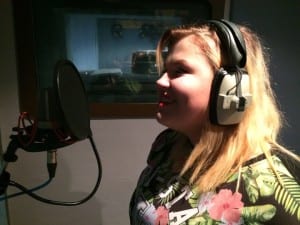 Once the music has been created, it's time for vocals. Similarly to your instrumental performance, you'll be given plenty of time to take as many goes as you like.
Every singer is different, and this process is the most individualised part of the process.  Some like to sing their song in whole takes, others like to sing it part by part.
Some people love lots of effects on their voice, some do not.  Your producer will have lots of tricks and tips to quickly find the right method for you.
You'll be performing in our vocal booth with headphones, which can feel a little weird at first. To help with this, we may put some echo effects on your voice; it feels great to perform when you're so embedded into the song.  Your first take or two will be test takes for the producer to set things up correctly for you.
Relax here and use this time to get comfortable and warm up your voice. Remember, you do not have to find that one magic, perfect take.  Your final vocal performance will be compiled from the best bits of all your takes.
Once we have a wide selection of lead vocal takes we may discuss the idea of adding backing and harmony vocals.  These parts, often overlooked, really add to the overall effect and professionalism of the song.  Don't worry if you've not considered these parts, once again your producer will guide you with a few ideas to get you going.
What Happens Next?
So you're at the end of the day and your song is sounding full and great; you can go home happy with your hard day's work. But the process is not quite finished yet!  Over the next week or so we'll mix and master your track to a high quality, release-ready standard.  There's a whole lot that goes into that, so check out our article on what to expect of the after-recording process.
Are you ready to get started as a recording artist? Take a look at our music production packages